Look at them ruthlessly!
They do not exist, they are not alive, nor dead, unnamed, fatherless and childless they live their moments before dying.
Death made them submissive, made them bend, tortured and dejected, made them moan and then hushed them.
These are ecstatic bodies parsing Orcus.
This exhibition does not expose certain characters, it amasses a whole series of human anatomical structures that have been deposed between life and death, unknown humans floating without ferryman on Styx, whirling nine times around Death.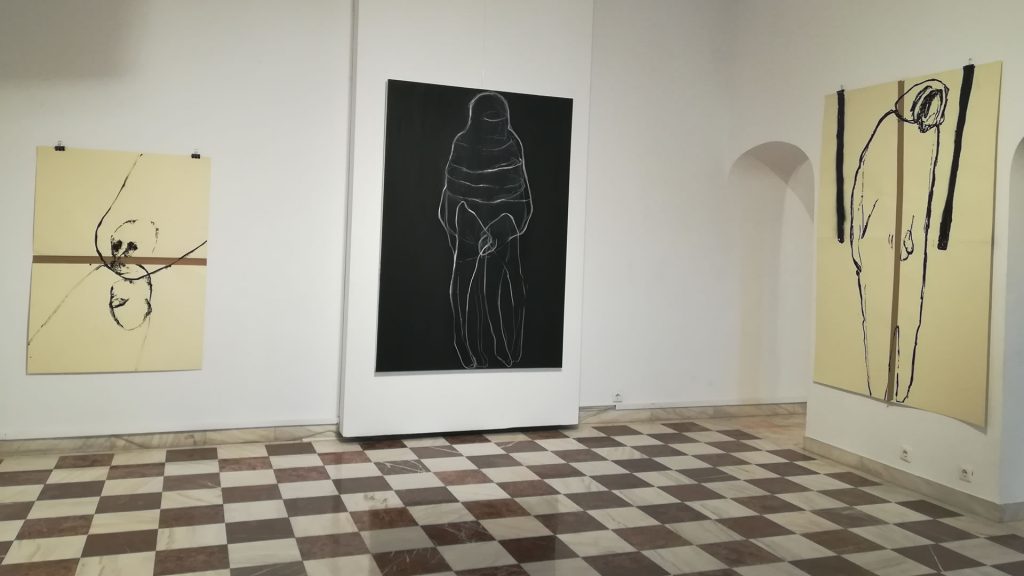 The expressivity of this series goes through the public eased by a certain type of reading where the empathy was blocked. In this case, it is not the moment that creates the story, shouldn`t be this one the trigger able to discharge the narrative flow. In fact, there is no storytelling in this exhibition, generally such process is a self-unload narrative approach used by the public to activate the bridges between the audience and the work of art. This slant blocks the visual impact of the work which supposed to be breathed it, epidemical experienced, sometized.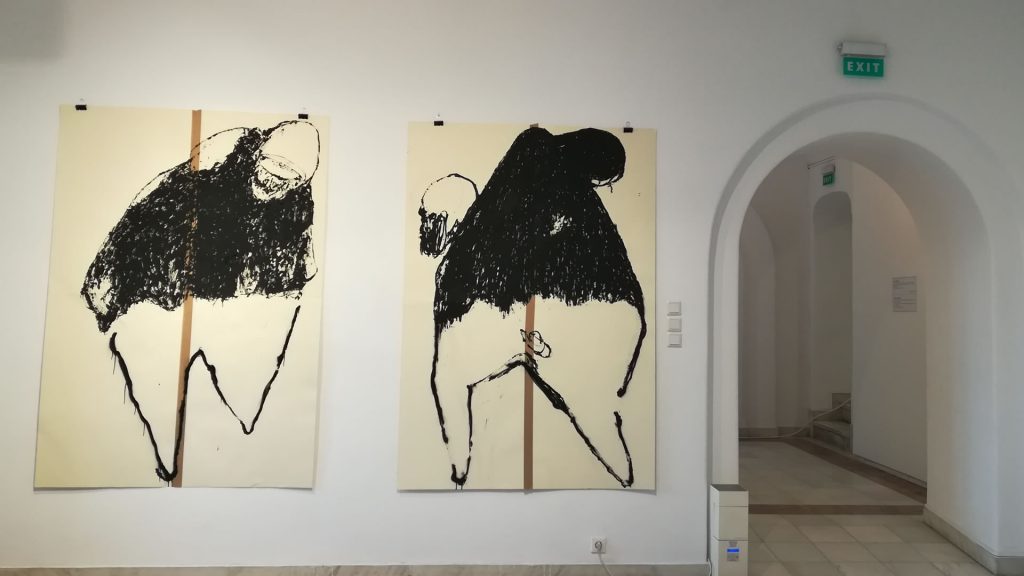 A certain genre of inner dynamic specific to these works can be easily perceived. It creates a tension that makes the viewer to assimilate the imagine by one single glance, each work owns a specific torpidity which makes it impossible to be deconstruct in visual elements, if so, the inner tectonic of the image would be shacked. Following this methodology of reading the exhibition it might remember the unique imaginary of Barnaby Furnas. It`s about a certain type of expressionism where the movement has been ceased to a zero moment and from that bit on, the whole imagine is converted in a slow-motion slide.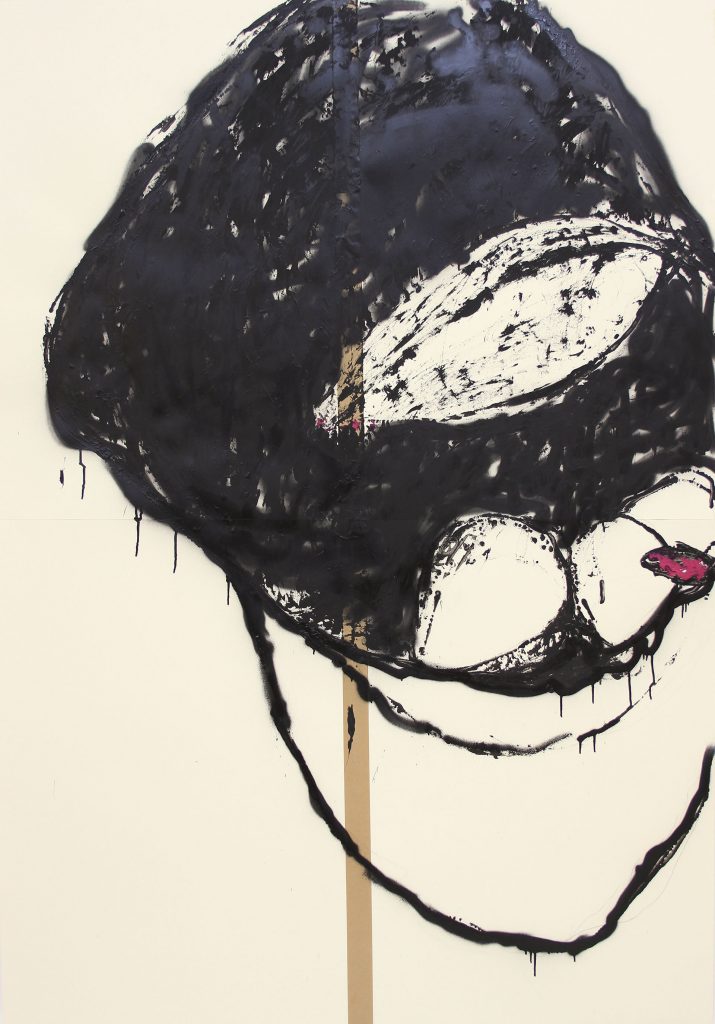 Anatomy of War certainly owns a serial structure, an instinctive visual routine. According to this, the public might prospect the images as an archive of "humans" from the wars, flowing them without recognizing no one, but in the same time being touched by a certain familiarity. There is no clue about chronology or any war historiography, about the guns which kill, harm or tear. This series atemporally conveys all the past and the future wars. Most of the time we face solitary human bodies, or anatomical structures focused on their own dying. The exhibition gathers and rouses an unassailable collective memory about a disturbing and agonizing historical theme – The Consequences of War, a predilect visual theme for painters and illustrators.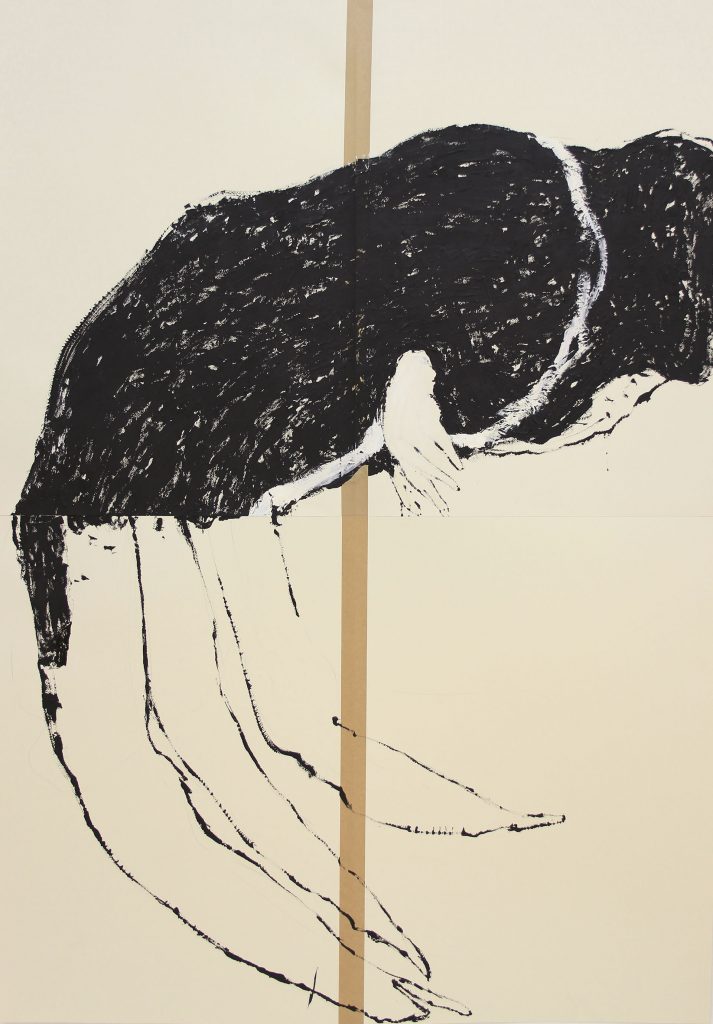 The reading mechanics of this exhibition encounters a cinematic rhythm, each body, every single anatomical structure individually unrolls itself, so the audience rambles the exhibition gathering series of flashbacks.
Ana Negoiță | curator
Mogoșoaia | February 2 – 27
OPENING | 2nd of February | 5 PM
ARTIST TALK | 23rd of February | 4 PM